Best Guide to Watch Netflix Video Offline on A Plane
If you have access to the internet on the plane, you can stream Netflix just as you would on the ground. However, many planes do not offer internet access or have limited bandwidth, making it difficult or impossible to stream content in real-time. In this case, you can download Netflix videos onto your device before you board the plane and watch them offline during the flight. This is a great option for long-haul flights, where you may not have access to the internet for several hours. Read on, below will show you two easy methods to watch your favorite Netflix movies or shows on the plane, the first one is to use the Netflix app, the second one is by using the Netflix downloader, which also makes it possible for you to save your favorite content forever.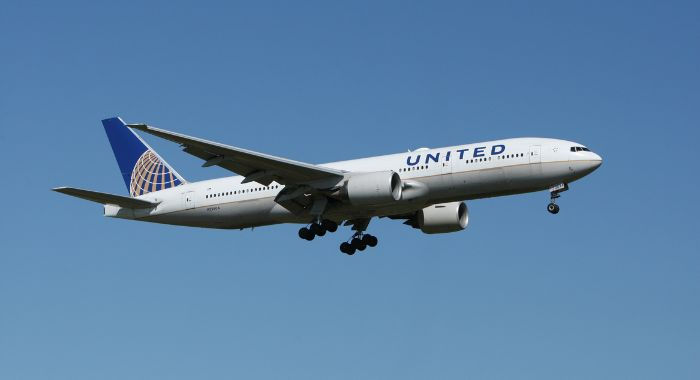 Part 1: Download Netflix Video Via the Official App
To download Netflix videos to watch offline, follow these steps:
Step 1. First, the download feature is available on mobile devices, Windows 10 and 11 computers, and it requires the latest app, so make sure your Netflix app is up-to-date on your device. You can check for updates in the app store on your device.
Step 2. Open the app and browse the Netflix library, select the TV show or movie you want to download. Remember, not all titles are available for download, so make sure to check the title's details to see if it's available for download.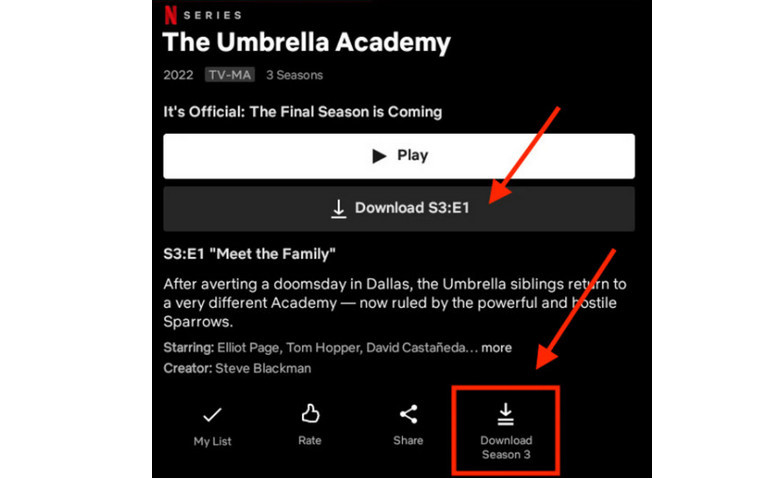 Step 3. Finally, click on it to start the download process. Depending on the length of the video and the speed of your internet connection, it may take some time for the video to download.
Keep in mind that downloaded content has a limited time for offline viewing, which varies by title. You'll need to renew the download if you haven't watched it within the specified time period. Also, the number of titles you can download at any given time may be limited by your Netflix subscription plan.
Part 2: Download Netflix Video via Downloader
If you want to keep your favorite content forever, then the second way is for you. All you need is to use FlixiCam and download them in MP4 format. FlixiCam Netflix Video Downloader is an amazing tool for those who want to save their favorite movies and TV shows from the streaming platform. This powerful downloader enables users to easily download content from Netflix in HD quality, allowing them to watch it offline whenever they feel like.
It can support MP4 and MKV formats, meaning that you always have the best viewing experience no matter what device or medium you decide to use. With just a few clicks, you can quickly convert your chosen media into an offline version that is compatible with all your devices, giving you complete control over what you watch, where, and when. Below is how it works. All you need is to download the latest version of FlixiCam and follow the steps.
Step 1. Run FlixiCam on PC and Log into Netflix Account
Please open the login window by entering any word in the search box and log into your Netflix account.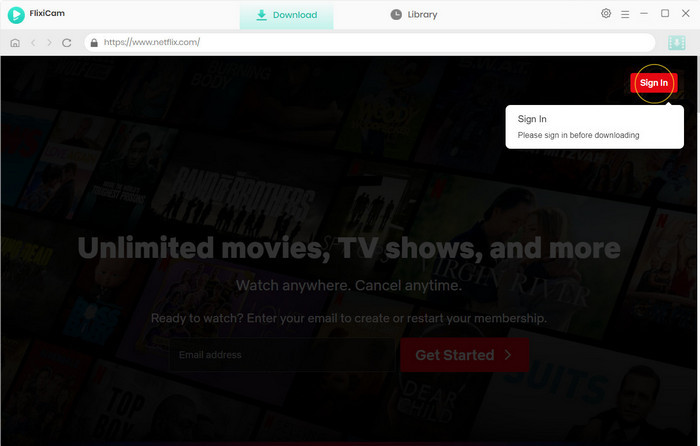 Step 2. Customize the Output Settings
On the top-right corner, you can find the Gear icon and open the Setting window, where you can choose output formats between MP4 and MKV, audio track, subtitles as well as the output quality.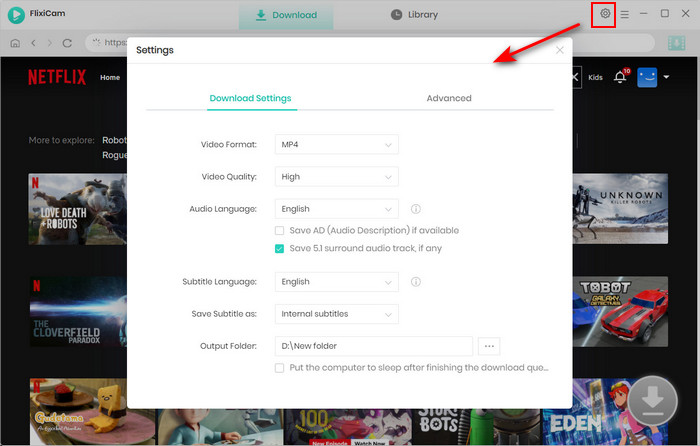 Step 3. Add Videos on FlixiCam
Copy the URL of the video you want to download from the address bar of Netflix website, then return to FlixiCam and enter the link in the search box. Finally, press the 'Enter' key on your keyboard, and the video will be listed soon. You can also search for videos using keywords.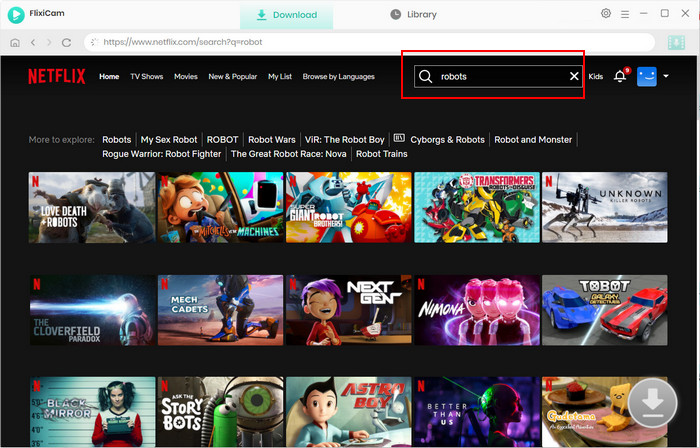 Step 4. Select Audio Track and Subtitle
Now please select the specific audio tracks and subtitles. If you are trying to download a TV show, simply click the Download icon, followed that a window will pop up allowing you to select titles as well as seasons, and to choose audio track and subtitles by clicking "Advanced Download" at the bottom left corner. If you try to download a movie, please click the "Advanced Download" icon beside "Download" to open the window.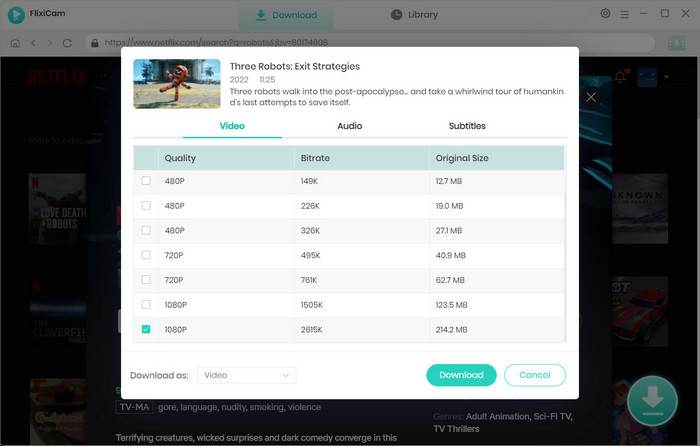 Step 5. Start to Download Netflix Videos
Finally, all you need to do is hit "Download", the program will start downloading the Netflix videos. Once finised, you can find the downloaded content in the destination folder, or click on Library to find them.
Conclusion
If you are planning a plane trip, then never miss this guide to downloading your favorite Netflix videos and watching them offline on the plane. Downloading videos allows you to watch them at your own pace, even after it's no longer available for streaming.