How to Watch Netflix on Nintendo Switch
Nintendo Switch, the latest addition to the console gaming world, has captured the attention of many gamers since its release. This gaming console does more than just play games. With its crystal-clear display and versatile capabilities, the Nintendo Switch makes for an excellent device for streaming your favorite shows or watching videos on the go. Is Netflix available on Nintendo Switch? How to watch Netflix movies on Nintendo Switch? If you are looking to play some Netflix videos on your Switch, then never miss this guide.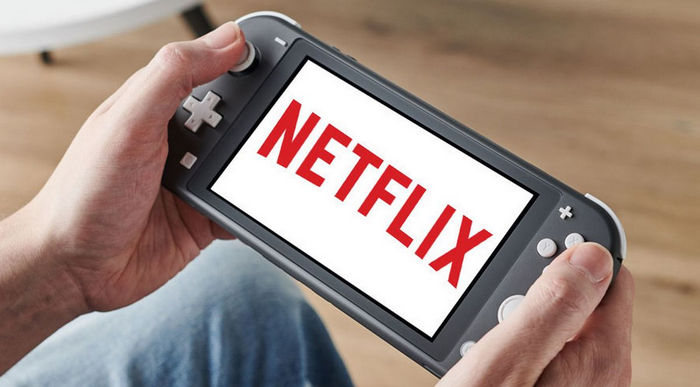 1. Is Netflix Available on Nintendo Switch?
Unfortunately, Netflix is not currently available on the Nintendo Switch gaming console. While there have been rumors and speculation about the possibility of Netflix coming to the Switch in the future, there has been no official announcement from either Nintendo or Netflix.
2. Which Streaming Service is Available on Nintendo Switch?
Here are Six main streaming service that are available on Nintendo Switch.
Hulu: Hulu is a popular streaming service that allows you to watch movies, TV shows, and other video content on your devices. With the Hulu app, you can access a large library of content and stream it directly to your Nintendo Switch. In order to use Hulu on Nintendo Switch, you need to have a valid Hulu subscription. If you don't have a subscription already, you'll need to sign up for one before you can start streaming content on your Switch.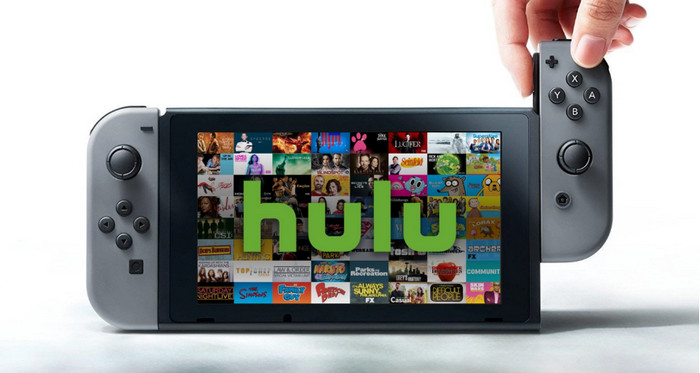 YouTube: It is free to use YouTube to Nintendo Switch. And the process is pretty easy, simply download the app from the Nintendo eShop. Once downloaded, you can log in to your YouTube account and begin exploring the vast library of videos available.
Crunchyroll: It is a popular streaming service that specializes in anime, manga, and Asian dramas. It offers a vast library of licensed content from Japan and other parts of Asia, including popular titles like Naruto, One Piece, Attack on Titan, and My Hero Academia.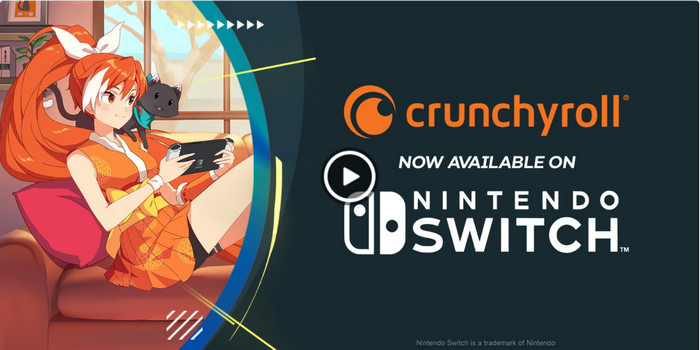 Twitch: Twitch is a popular live streaming platform primarily used for streaming video games, but it also hosts streams related to music, talk shows, and creative content. It allows users to broadcast their gameplay or other content live to viewers around the world.
Funimation: Funimation offers a large library of licensed anime titles, including popular shows like Dragon Ball Z, My Hero Academia, Attack on Titan, and Naruto. It has a strong following among anime fans, particularly those who enjoy English dubbed versions of their favorite series. The service is widely known for its high-quality English dubs, which are often highly regarded by fans.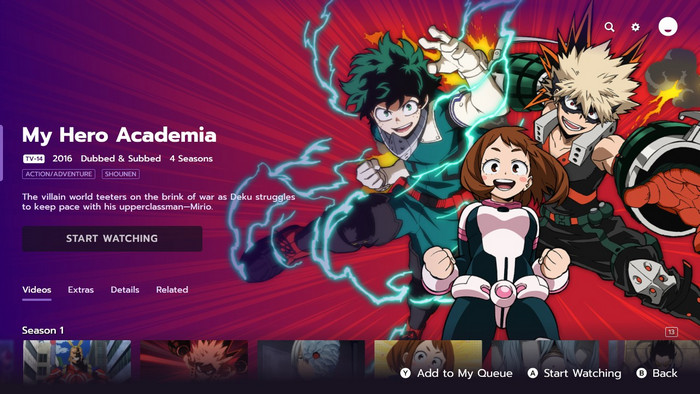 Pokémon TV: Pokémon TV is popular among fans of the Pokémon franchise, particularly younger viewers who enjoy watching the adventures of Ash Ketchum and his friends as they travel through various regions in the Pokémon world.
To download any of these apps on your Nintendo Switch, go to the Nintendo eShop (the shopping bag icon), search and download them.
3. Install Android on Nintendo Switch to Watch Netflix
Even though Netflix is not avaiable on Nintendo Switch, you can also stream Netflix on Nintendo Switch by installing Android on your console. But please note that performing this procedure may void your warranty, and it can also potentially damage your device. Therefore, proceed at your own risk.
That being said, if you do still want to proceed with installing Android on your Nintendo Switch, there are a number of tutorials and guides available online that can walk you through the process. Just be sure to exercise caution and carefully follow all instructions to avoid any potential damage to your device.
Tutorial: Android 11 Setup Guide which overs installation of the public beta release of Switchroot Android 11/R, based on LineageOS 18.1, on all Switch models.
Video Tutorial: Android 11 on Switch Install Guide Tutorial How To [2023]
4. Upload Netflix Downloads to YouTube and Watch on Nintendo Switch
Apart from installing Android, you can also download Netflix movies as local files and then upload them to your YouTuebe Channel for enjoying on Nintendo Switch. To make your Netflix download transferrable across devices, all you need is FlixiCam. It is a smart video downloader for Netflix users to save content as MP4 or MKV files with HD quality kept. After downloading, you are free to tansfer and play the downloads on other devices. Just download the app and follow the steps for a try.
Step 1. Run FlixiCam
The program requires a valid Netflix subscription, so please enter any word into the search box to open the login window and sign in with your Netflix account.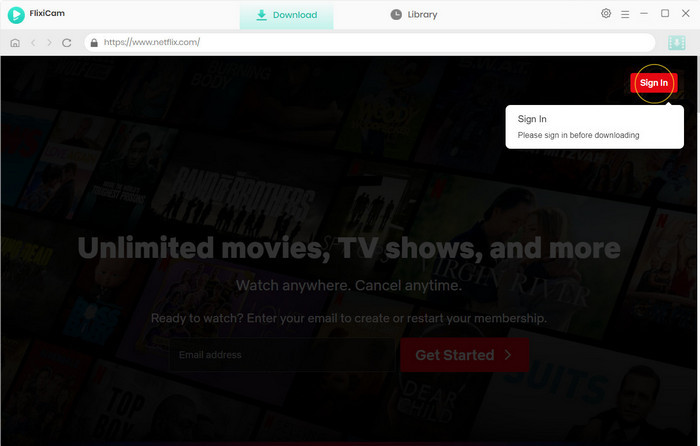 Step 2. Customize Download Settings
Then open the setting window to choose the format, and the default language option of the audio track and subtitle you want to get. Plus, you can also select subtitle modes, enable the hardware acceleration, 5.1 audio option, and so forth.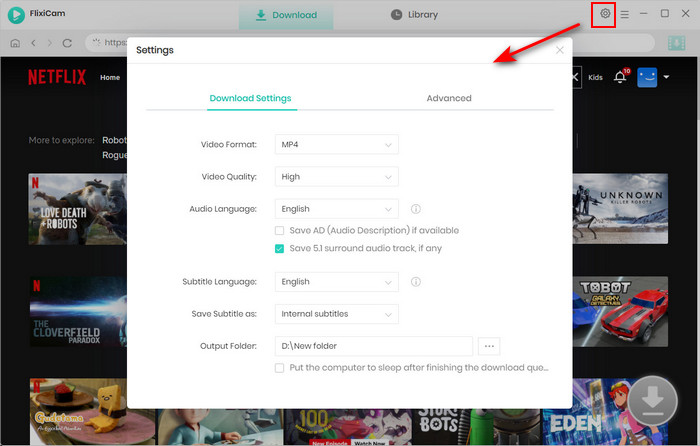 Step 3. Search Videos on FlixiCam
Now, it's time to add your target video. Please enter the name of movies & TV shows or copy and paste the link of videos from Netflix Web Player to FlixiCam, and then click the little magnifier icon, followed that the program will list the video or all of the related video.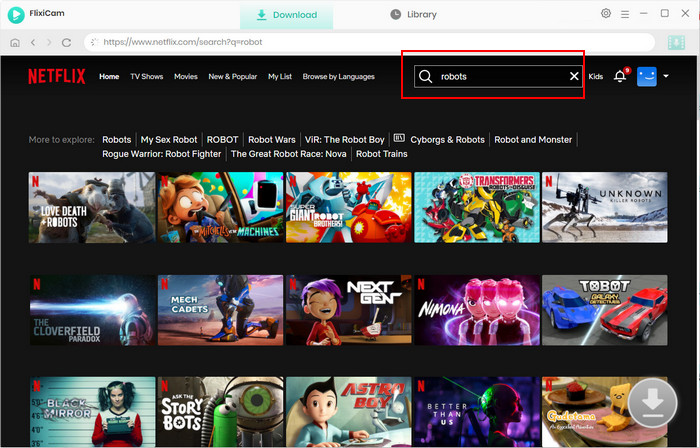 Step 4. Select Audio Track and Subtitle
If you are trying to download a TV show, simply click the Download icon, followed that a window will pop up allowing you to select titles as well as seasons, and to choose audio track and subtitles by clicking "Advanced Download" in the bottom left corner. If you try to download a movie, please click the Advanced Download icon next to the Download icon to access the window.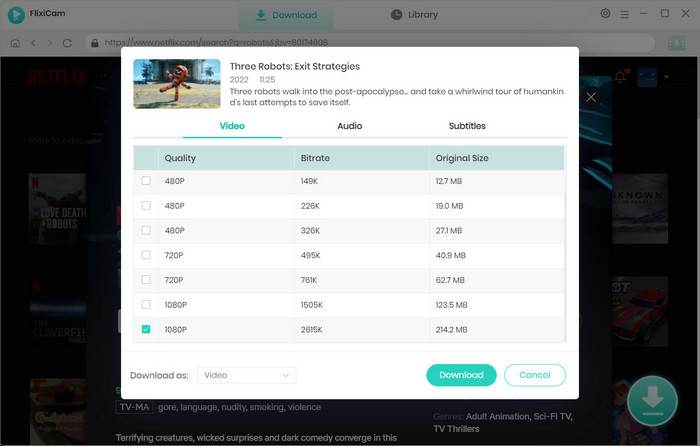 Step 5. Start to Download Netflix Videos
The finall step is to tap on the Download button and wait for a while. The download time relies on the audio track, subtitle, video quality, video format you choose and your network. After downloading, you can open the output path and upload them to YouTube for enjoying on Nintendo Switch.
Conclusion
Although Netflix is not available on Nintendo Switch, you can still watch Netflix content on Nintendo Switch by install Android or upload downloads to YouTube on Switch. To make Netflix video transferrable across devices, all you need is FlixiCam Netflix Video Downloader. It can download and store content in MP4 format, just download the app for a try.