How to Play Netflix Videos Offline on QuickTime Player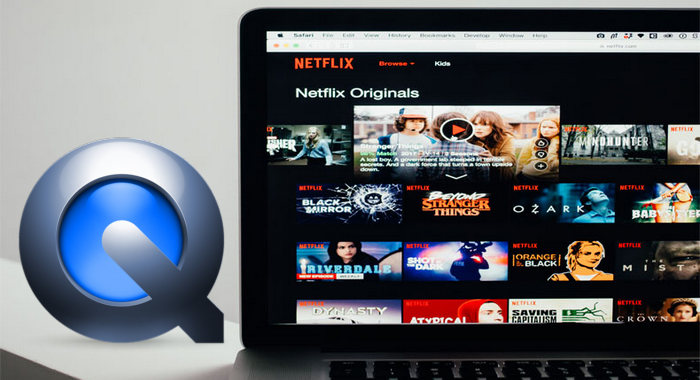 Do you often find yourself without an internet connection, but with a good chunk of time to kill? If so, you're in luck – it's possible to watch Netflix videos offline on your computer using the QuickTime player. In this tutorial, we'll show you how it's done. So, whether you're on a plane or just stuck in a bad signal area, have no fear – your favorite movies and TV shows are still within reach. Let's get started!
1. Make Netflix Downloads Compatible with QuickTime Player
Netflix's download feature is a great way to watch your favorite shows offline, but there are some limitations to consider. First of all, not every show or movie is available for download - only a selection of Netflix's content can be downloaded at any given time. Secondly, Netflix's downloads are only playable within its app. Finally, and most important, QuickTime Player is widely used on Mac computers, whereas Netflix doesn't offer the download feature on Mac devices.
So, to watch Netflix videos offline on Mac by using QuickTime Player, you need to download Netflix videos on Mac first and then make them compatible with the player.
2. Download Netflix Videos as MP4 Files on Mac
MP4 format is supported by almost all devices and apps, QuickTime Player is no exception.
QuickTime Supported Formats:
QuickTime Player supports several formats, such as QuickTime movie files (MOV), most MPEG-4 files (MP4, M4V, M4A, MP3), MPEG-2, DV Stream, Mjpeg, and some audio files like WAV, AIFF, AAC.
To store Netflix videos as MP4 files on Mac devices, here you are recommended to use FlixiCam. It is a top-rated video downloader tool for Netflix that can easily download any title from Netflix in either MP4 or MKV format, with support for audio tracks and subtitles in many languages. Plus, FlixiCam offers three subtitle encoding modes and two video codec options (H.264 and H.265), so you can customize your downloads to meet your specific needs. And if you need to download multiple videos, no problem! FlixiCam Netflix Video Downloader supports batch download mode, so you can save time and effort.
Play Netflix downloads on more devices anytime with the help of the most powerful Netflix downloader!

Learn more about FlixiCam >>
Next, let's follow the detailed tutorial to download Netflix videos in MP4 format on Mac with FlixiCam and open the downloads on QuickTime. Please download FlixiCam program first before getting started.
Tutorial: How to Watch Netflix Video Offline on QuickTime
Step 1. Run FlixiCam on PC and Log into Netflix Account
Open FlixiCam and you are required to sign in with your Netflix account to make it work. Simply enter any word in the search box to open the login window and then follow the indicates to enter your account info.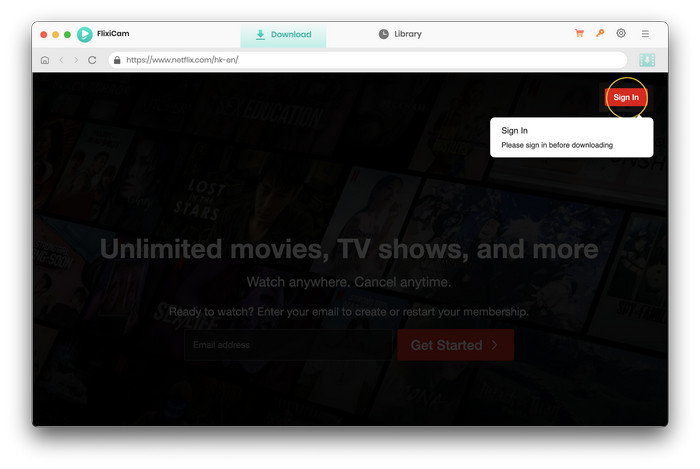 Step 2. Customize the Output Settings
Now, please go to the General settings window by hitting the Gear icon on the top-right corner to select output settings. Here you can change the output format (MP4 or MKV). Most prefer MP4 for videos, because it gives a good balance of quality and file size – and will play on basically every device.
Then, choose your quality (High, Medium, Low), change the output path, and choose your desired audio tracks and subtitles. And select the video codec between H.265 and H.264 in the Advanced tab.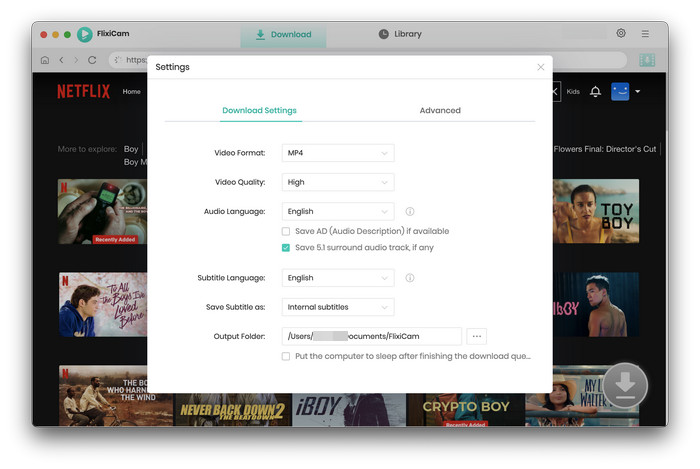 Step 3. Add Videos on FlixiCam
Copy and paste the video link from Netflix's official site to FlixiCam or enter the video name, the program will list the video and the download option soon.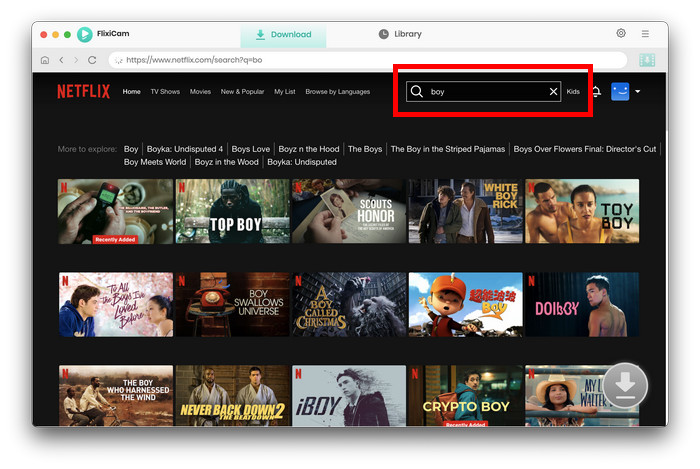 Step 4. Select Audio Track and Subtitle
The most important step is to select the specific audio tracks and subtitles. For downloading a TV show, simply click the Download icon, followed that a window will pop up allowing you to select titles as well as seasons, and to choose audio track and subtitles by clicking "Advanced Download" at the bottom left corner.
For downloading movies, please click the "Advanced Download" icon beside "Download" to open the window.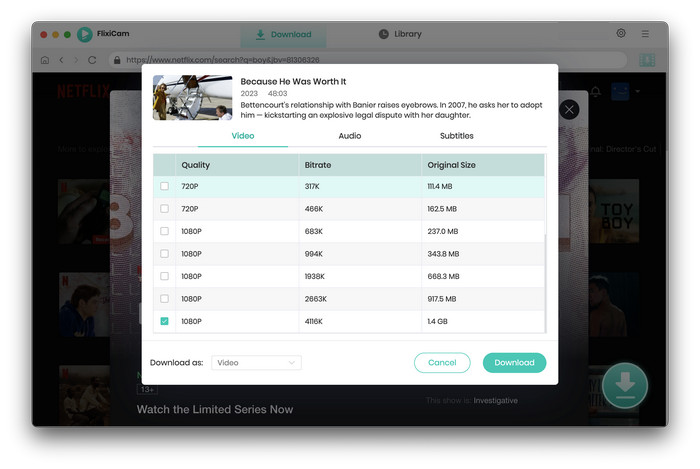 Step 5. Start to Download Netflix Videos
Finally, click the "Download" icon. Once the video is downloaded, you can find it in the destination folder, or click on Library to find the well-downloaded Netflix video on local drive.
Step 6. Play Netflix Downloads on QuickTime
To play the downloads on QuickTime player, double-click the files in the Finder, or choose File > Open File, then select the downloads and click Open. Now, you can enjoy them on QuickTime without an internet connection.
Conclusion
If you're looking for an easy way to watch Netflix offline with QuickTime Player, we've got you covered. With FlixiCam, all you need to do is open the downloads on QuickTime player and enjoy them. So what are you waiting for? Start watching your favorite shows and movies without worrying about data caps or buffering issues.