Best 9 Soccer Movies to Stream for 2022 FIFA World Cup
The 2022 World Cup in Qatar kicked off on Sunday November 20 at the Al Bayt Stadium. It may be the last World Cup for many stars such as Messi, Ronaldo, Modric, Suarez, Busquets, Neuer, and Thiago Silva, and definitely a carnival for many fans. In case you need some time-killers during the leisure time of the event or a little refresher on the sport, we've compiled a list of the 9 best soccer movies to stream. From classic underdog stories to nail-biting championships, there's something for everyone in this lineup. So, kick back, relax, and enjoy some of the best soccer action on screen!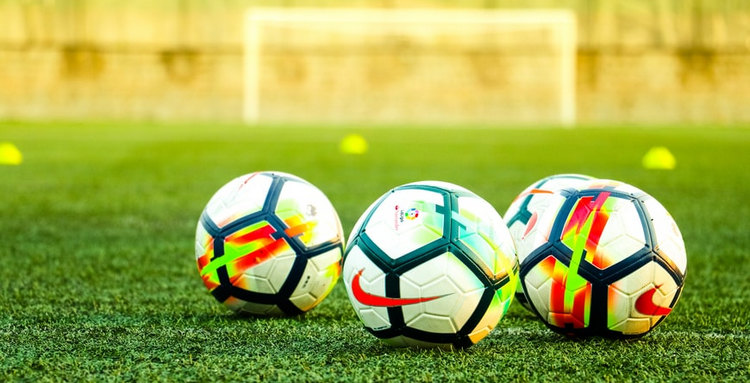 1. Best 9 Soccer Movies to Stream
1. Goal! The Dream Begins (2005)
Goal! is a 2005 film that tells the story of a young man named Santiago Munez who goes from working in a laundry room in Los Angeles to playing soccer for Newcastle United in England. While the film takes some liberties with the timeline of events, it provides an inspiring story of raw talent and determination triumphing over adversity. Santiago's journey is one that will resonate with anyone who has ever strived to achieve a seemingly impossible goal. The film also highlights the importance of family and friends in helping to achieve success. In addition to being an entertaining film, Goal! serves as a reminder that anything is possible if you are willing to put in the hard work and dedication required to reach your goals.

2. She's the Man(2006)
In the film, Viola Hastings (Amanda Bynes) poses as her brother Sebastian (James Kirk) in order to play soccer at his new school. While Sebastian is off with his father on a business trip, Viola takes his place at Illyria Prep School. At first, everything goes according to plan and Viola is able to fool everyone with her disguise. However, complications arise when she falls in love with Duke Orsino (Channing Tatum), who is actually supposed to be in love with Olivia (Laura Ramsey), who in turn is infatuated with Viola's false identity of Sebastian. As the relationships become more and more complicated, Viola must ultimately decide between pursuing her own happiness or revealing her true identity in order to help those around her. In the end, She's the Man is a fun and light-hearted film that offers a charming update on a classic story.

3. The Damned United (2009)
The Damned United is a film about the brief, but tumultuous, tenure of Brian Clough as the manager of Leeds United. The film chronicles Clough's 44 days in charge of Leeds, and his eventual dismissal from the club. Throughout the course of the film, Clough is shown to be a brash and egotistical figure, whose arrogance often puts him at odds with both his players and the Leeds board. However, despite his many faults, Clough is also shown to be a talented manager, who is ultimately undone by his own ego. The Damned United is a fascinating look at the dark side of professional football, and an enlightening portrait of a flawed but ultimately gifted man.

4. Bend It Like Beckham (2002)
The film Bend It Like Beckham is set in London and follows the story of a young woman named Jesminder (Jess) Bhamra who has a passion for football. Despite the objections of her traditional Sikh parents, Jess joins a local womens' football team. The film explores the clash between Jess's traditional Sikh values and her desire to play football, as well as the challenges she faces as a woman trying to make it in a male-dominated sport. Bend It Like Beckham was a critical and commercial success, and helped to break down stereotypes about women's football. The film is an uplifting story about following your dreams and being true to yourself.

5. Diego Maradona(2019)
Diego Maradona tells the story of the famous Argentine soccer player, from his humble beginnings in a poor neighborhood to his rise to international stardom. The film focuses on Maradona's years with the Naples soccer club, where he helped lead the team to its first-ever championship. However, the film also touches on the darker side of Maradona's life, including his struggles with addiction and his involvement in a major scandal. Overall, the film offers a complex and nuanced portrait of one of the most controversial figures in soccer history.

6. Offside (2006)
The film Offside is a 2006 Iranian comedy-drama film directed by Jafar Panahi. It talks about a group of Iranian girls who try to enter a stadium to watch a World Cup qualifier match, but are stopped by the authorities because women are not allowed in stadiums. The girls then try to find a way to watch the match, while the authorities try to catch them. The film received critical acclaim and won several awards, including the Silver Bear at the Berlin International Film Festival.

7. Das Wunder Von Bern(2003)
Das Wunder Von Bern tells the story of the German national soccer team's unlikely victory at the 1954 World Cup. The team, which was made up of a mix of amateurs and professionals, was not expected to make it far in the tournament. However, they went on to defeat the heavily favored Hungarian team in the final, giving Germany its first World Cup title. The film portrays the team's journey to the championship, as well as the challenges they faced both on and off the field. In addition to telling an inspiring story of teamwork and determination, the film also features some of Germany's most iconic landmarks, making it a must-see for anyone interested in German history or culture.

8. Will (2011)
Will is a 2011 British sports drama directed by Ellen Perry and starring Damian Lewis, Perry Eggleton and Bob Hoskins. The film centers on the trials and tribulations in the lives of two main fictional characters: eleven-year-old Will Brennan and Bosnian footballer Alek, and their trek to see Liverpool play AC Milan in the 2005 Champions League Final at the Atatürk Olympic Stadium in Istanbul.

9. In Oranje (2004)
An 11 year old talented soccerplayer, Remco, has one big dream: to be selected for the national team under 12 years. His father Erik coaches him and everything seems to work out fine, until Erik suddenly dies. Remco and mother Sylvia are shocked. Remco keeps working to fulfil his dream, being helped by his friends Anne and Winston.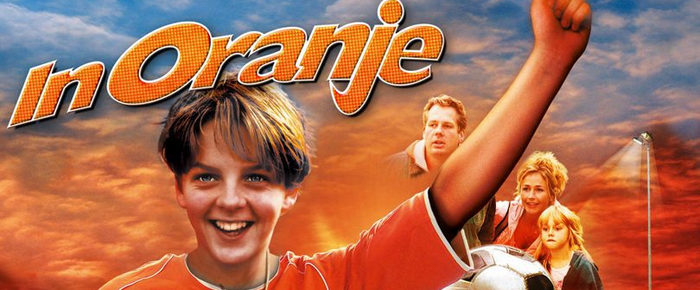 2. Extra Tips to Save Those Movies on Your Devices
Most of these movies are available on video streaming services like Amazon Prime Video, Netflix, Disney+. According to the rules of streaming services, you can only stream them during your subscription and within their apps installed on selected devices. If you are looking to a professional streaming video downloader and download those movies for offline watching, VidiCable is a great option. It can download videos from more than 15 sites. And among the support list, those social media sites like YouTube, Facebook are free to use. Plus, the most important part of it is that all the downloads will be saved locally as .mp4 or .mkv files, meaning that you can enjoy them with freedom. Here are its main features, you can download it for a try:
Tutorial: How to Use VidiCable.
Main Features:
Free record videos from Twitter, YouTube, Vimeo, TikTok, Dailymotion and more.

Upgrade to record shows and movies from Netflix, Amazon Prime, Disney+, Hulu, HBO Max.

Save your favorite movie, TV shows from video streaming platforms in MP4 or MKV format.

Preserve multilingual audio tracks and subtitles as needed.

Intuitive interface, fast speed and broad compatibility.

Safe and clean, no ads or any plugins.
Main Interface: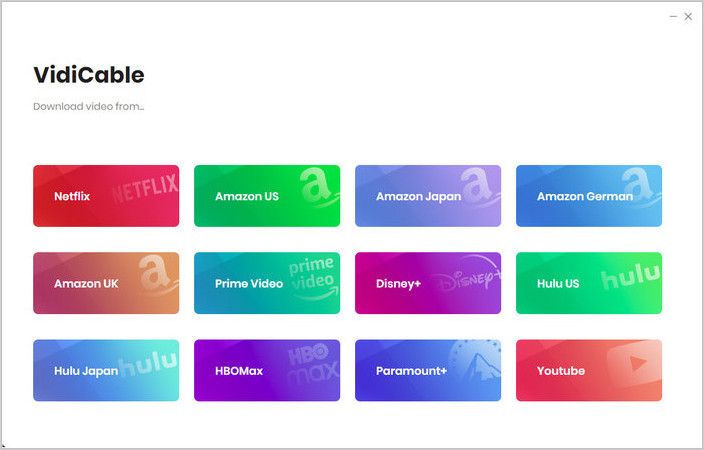 Download It Now: